Bio in Music... About me.

Here is a short bio story in my music life and its background, especially focused into the guitar. I wonder if it will interest someone or not, however, my whole life has been giving some important colors on my arrangement work... ;-)
Guitar life from Early years to Mid age.
My first guitar play... of course, The Beatles!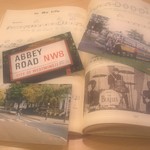 Born in 1967 and grew up in Sapporo, where the first Winter Olympics in Japan was held. Inspired by parents' favorite, I became familiar with various music, especially "The Beatles" and all kinds of Rock and classic music, etc.
It was natural to start the guitar play, around 9 years old, because there were some guitars around to handle in my house, which belonged to my parents. Besides, I may have got a feeling to express some music with my own hands - what must have come from the movies and music of the Beatles. Thanks to the help of mother, who studied the classical guitar for years, I had just started my music carrier with songs of my idol, Fab-4, singing and playing with strumms of simple chords... Such play gives me lots of fun EVEN NOW!
Various playing styles in various music.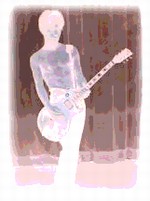 Going to the junior high school, I've begun to listen various Rock music - oldies like Cream, Led Zeppelin, and Deep Purple, etc. and 80's hit groups, like Journey. These music have brought me various playing styles - from the electric guitar in an amateur band to the fingerpicking one in solo acoustic. Especially the classical fingerpicking style had captured myself, perhaps a little rare among Rock kids, under the influence of Progressive Rock and British folk music.
Having graduated a high school, I moved to Nagoya city for studying in university. Then almost over 15 years passed - while begun to work and got married, etc. - I happened to meet an old music style - Ragtime.
Captivated by Ragtime (guitar).
Starting from the music books.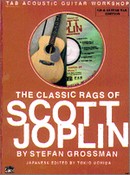 Reading a guitar magazine, perhaps in 1997, I had just noticed an ad page of music school which published many music books of fingerpicking guitar including my favorites - like John Renbourn - and lots of Solo Blues styles. It was "TAB Guitar School", whose owner musician Tokio Uchida is familiar to Stefan Grossman, the very famous pioneer in Fingerpicking Guitar World. At the corner on the page, there was an small ad about the music book including arranges of "Ragtime" - which I didn't know anything except for its name of category nor for the name of the famous movie "Sting". Having some interest, I ordered it by mail, and in a few days I got the book with CD including performances by the arrangers themselves. So I just started to play CD, then... Unbelievable plays and music! Besides the famous "The Entertainer", full of beautiful tunes, arrangements and performances were there available. Of courese captivated I was... or I HAVE BEEN!
Own arrangement and study about Ragtime... may be "Life work".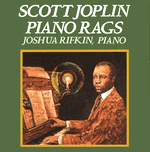 More listening and playing, more other interests had occured me like above, especially after buying a famous CD - "Scott Joplin Piano Rags by Joshua Rifkin" and listening it carefully many times;
How the original piano scores are notated? - some differences were found between the CD of Guitar and of Piano.
What is Ragtime in fact? - I wanted to know more about music, history, and beyond... especially "King of Ragtime" - Scott Joplin.
And... this story is "To Be Continued" to the page - How to Arrange... so, visit there!